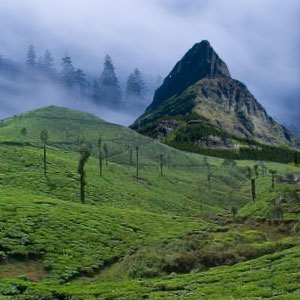 Submitted by: Lois Matheson
This Darjeeling Lemon Loaf is light and airy and perfect to serve at a cozy tea party gathering of friends or simply enjoyed with a cup of Darjelling tea after a long day.
Bake loaf 45-60 minutes until a toothpick inserted in the center comes out clean.
Ingredients
:
1/4 Cup of Light Cream
1/4 Cup of Darjeeling #22 Tea
1 and 1/2 Cups of Sifted Flour
1 Teaspoon Baking Powder
1/2 Teaspoon of Salt
1 Cup Superfine Sugar
1/2 Cup (1 Stick) Butter @ Room Temperature
2 Large Eggs
2 Teaspoons Lemon Rind, Grated Fine
1/2 Tablespoon Poppy Seeds (Optional)
4 Tablespoons Powedered Sugar (Optional)
Directions
:
Combine Light Cream and the Darjeeling Tea in a small saucepan.
Heat over medium heat until bubbles form around the edges, keeping the mixture below the boiling point.
Remove from the heat and let cool for 15 minutes. Set aside.
In a large bowl, combine Flour, Baking Powder and Salt. Set aside.
In a separate large bowl, cream together the Superfine Sugar and Butter.
Add Eggs, one at a time, creaming well after each addition.
Alternate adding the Tea infused Light Cream and Flour mixture, stirring well after each addition.
Add Lemon Rind (and Poppy Seeds if desired) and stir until well blended.
Pour the batter into the loaf pan and bake until golden brown.
Remove from the oven and cool in the pan for 10-15 minutes.
Remove from the pan and cool on a wire rack.
Sprinkle with Powdered Sugar, if desired.
This Tea Loaf is wonderful served with a bit of English Clotted Cream and Preserves!